Hair Extension Specialist
I love using hair extensions to create a fuller, longer, thicker hair look. I'm a trained specialist in both tape hair extensions and nano-ring extensions. So whether you're after a hair extension specialist to create just a one-off look, or to fit your extensions for 12-weeks of loveliness, look no further. I offer colouring services too if that's something you require at the same time as fitting your hair extensions.
I'm based in Peacehaven near Brighton in the South East of the UK. If you'd like to make an enquiry or have any questions at all, please don't hesitate to get in touch using the form below.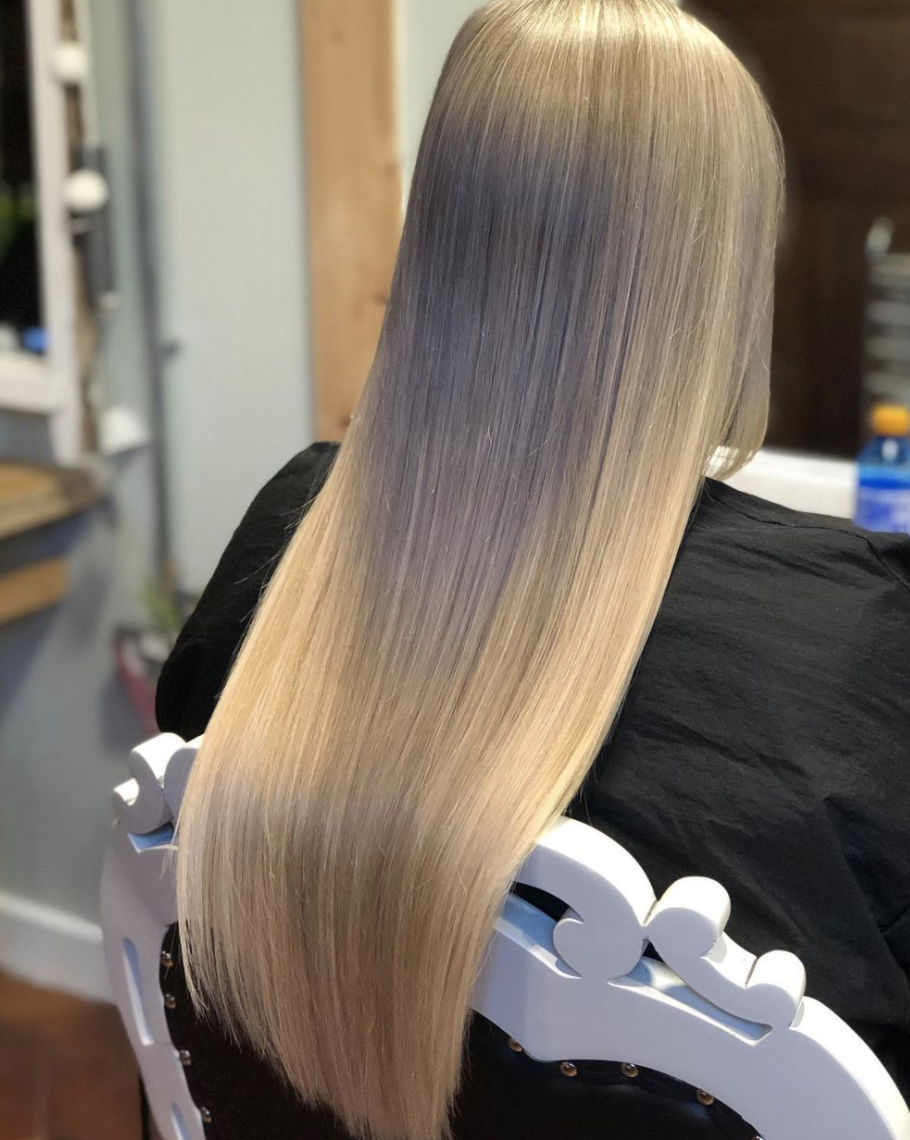 Types of Human Hair Extensions
LA weave
LA weaves are becoming a popular choice for many to add thickness to their hair. They're very kind to your natural hair, as they use no glue or heat – they are simply applied with small micro beads, wefts of hair (the extensions) and a needle and thread. They give a very full look and are also super easy to maintain – You will need it re-tightened around every 10 weeks. I'd recommend LA weaves for customers with slightly thicker natural hair.
Micro rings
Micro ring extensions are strands of hair grouped together with a keratin tip, which are then attached to a small clump of your own hair, using rings which are gently clamped into position. Maintenance is required every 10-12 weeks. They're very similar to nano rings, they're just a little bigger and are therefore better on thicker hair.
Nano rings
Nano rings are very similar to micro rings, but they are a lot smaller and they use a silicone tip instead of keratin. The tip of a nano ring is around the same size as a biro tip, and for this reason, they work best on thinner hair where the extensions need to be lightweight and discreet.
Tapes
Tape extensions are also very kind to the hair – they are both lightweight and discreet and offer you very natural wefts of hair which easily blend. I like to use tapes on a wide range of clients, often to add thickness at the front and sides, and often to introduce new colour without the damage too.
Mini tapes
Mini tape extensions are just like the traditional tape extensions, but they are only around 1cm wide each. They are small and flexible. Maintenance is required every 8-10 weeks.
There are so many types of hair extensions available, it can be a little daunting to know where to start. I always like to see your natural hair and understand what look you're trying to achieve, before making any recommendations. For enquiries, please don't hesitate to give me a call or use this enquiry form.